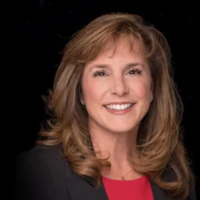 10th district Congresswoman Lisa McClain will be holding a series of town halls meetings across the thumb next week. On Monday March 15th, the freshmen republican will hold events in Harbor Beach, Port Austin, and Caseville. Then on Tuesday the 16th, her town hall circuit will take her to the Civic Club in New Baltimore, Marine City, and Marysville. Times and dates of the events are listed below:
Monday, March 15, 2021:
9:30 a.m. – 10:15 a.m.
Harbor Beach City Hall
766 State St.
Harbor Beach, MI 48441
11:00 a.m. – 11:45 a.m.
Port Austin Township Hall
8751 North Hellems Road
Port Austin, MI 48467
12:15 p.m. – 1:00 p.m.
Caseville City Hall
6767 Main Street
Caseville, MI
Tuesday, March 16, 2021:
9:30 a.m.– 10: 15 a.m.
New Baltimore Civic Club
36551 Main Street
New Baltimore, MI 48047
11:00 a.m. – 11:45 a.m.
Marine City Chamber
480 South Water Street
Marine City, MI
1:00 p.m. – 1:45 p.m.
Marysville Community Center
867 East Huron Boulevard
Marysville, MI 48040