The Ministry of Fisheries and Aquaculture Development has lauded the USAID/ Sustainable Fisheries Management Project for advocating practical management measures aimed at building institutional structures in the fisheries sector in Ghana.
According to the sector minister, Mavis Hawa Koomson, the structures and processes could be leveraged on for future actions to change the narrative of declining fish stocks and bring about sustainable management to ensure national food security.
She indicated the first fishing closed season for the small scale sector, the Canoe Identification Card, the Co-management policy for the fisheries sector and the accompanying Community Based Management Plans are amongst notable interventions the USAID has supported the Ministry of Fisheries and Aquaculture, and the Fisheries Commission to develop and implement.
Madam Hawa Koomson was speaking at the lessons learned event of the USAID/Ghana Sustainable Fisheries Management Project (SFMP).
She expressed her profound gratitude, on behalf of the Government of Ghana to the United States Government, through the United States Agency for International Development (USAID) for their support and investment in the fisheries sector of Ghana.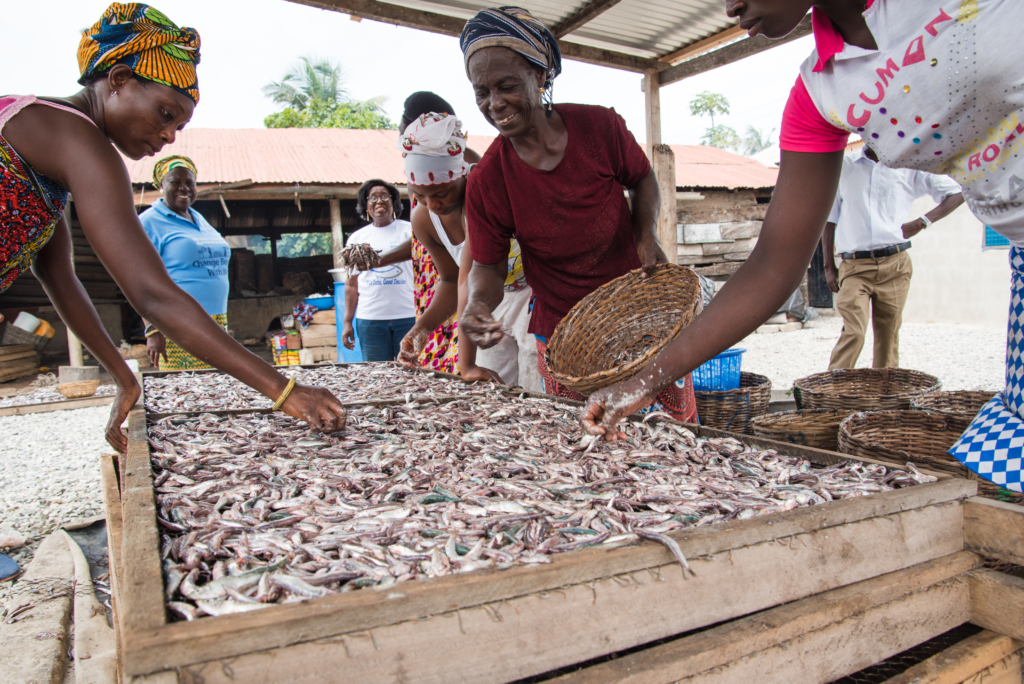 She indicated she was aware of the challenges facing the fisheries sector, particularly the marine small scale sub-sector and her administration would lead reforms to tackle them.
"I wish to use this platform to reiterate my commitment to working with all stakeholders, fisherfolk, development partners, the USAID, to address these challenges,"
Mavis Hawa Koomson believes with the right partnership and unity of purpose in the fishing industry,  there could be a change of the narrative that would give way to support actions for sustainable management of Ghana's fisheries to ensure food security and the livelihoods of fishers.
"I believe the recently approved Co-Management Policy provides the framework for us all to work together, in achieving the goal of recovering Ghana's depleted marine fish stocks, particularly the small pelagic fish stocks," she stated.