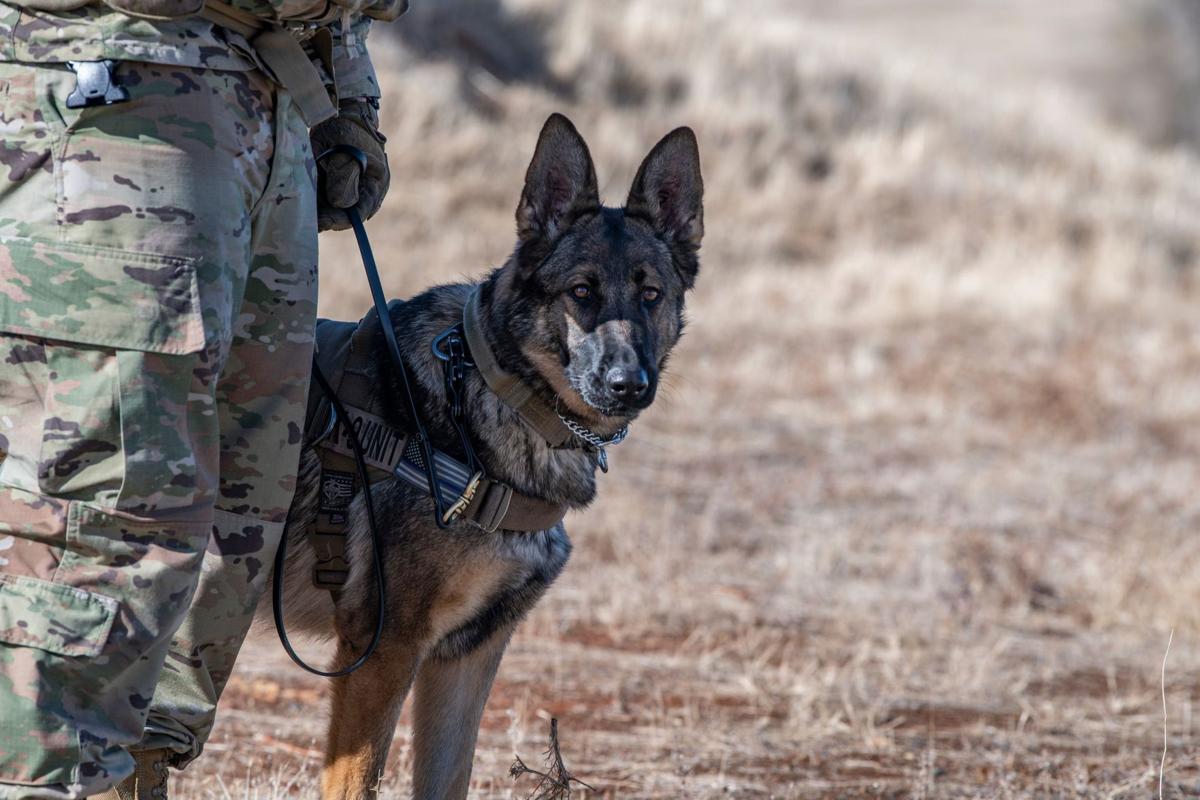 JOINT BASE SAN ANTONIO-LACKLAND, Texas — The Air Force Security Forces Center-led Government Working Dog Category Intelligence Team aims to improve the cost, process and procurement of government working dogs across 14 federal agencies.
The team recently submitted the Working Dog Category Intelligence Report, which looked into the requirements of maintaining working dogs within the Department of Defense, Department of State, Department of Homeland Security and the Department of Justice, in an effort to identify gaps and opportunities, recommend more effective and efficient sourcing strategies, close gaps between current practices and share government and industry best practices.
Scott R. Heise, team lead and director of Air Force Security & Protection Category Management's Program Management Office for AFSFC, said "The report identified some crucial gaps, such as the procurement process."
"All of us have the same need for working dogs, but the way we source them is very different," Heise said. "Even our requirements are different and this inconsistency makes it difficult for the vendors to try to keep up and maintain a supply of high-quality working dogs. Simple things, like the age of the dog or the type of socialization it gets prior to delivery, present challenges for the vendors."
"If all the agencies give vendors one integrated demand forecast, then the vendors can develop a better plan to meet our needs and satisfy the demand," Heise added.
"The improved procurement process will allow Air Force Defenders the ability to better manage their MWD programs, making them healthier and stronger at the tactical, operational and strategic levels," said Master Sgt. Steven Kaun, AFSFC Military Working Dog program manager.