Brackets have busted left and right since the NCAA's March Madness began last week, but there's a Cinderella story brewing about a mile off Barnett Shoals Road in Eastside Athens. The Athens-Clarke County Cedar Creek Water Reclamation Facility is in the final four.
It's not basketball. It's a single-elimination tournament hosted by Engaging Local Government Leaders, a professional association of local government employees.
The competition features 32 cities across the country battling for the Knope Award, named for Leslie Knope, the epitome of local government pep on TV's "Parks and Recreation." Except for last year, ELGL has hosted a bracket each year since 2017. 2021's theme was water.
"We did city halls the first year, then libraries, parks and then this year, water," said Cherise Mead, ELGL's program director. "It's a fun way for us to help celebrate some of these local service providers that are perhaps not as visible."
Nearly 44,000 people have voted for their preferred water-related facilities across three rounds of 2021 competition. Cedar Creek has earned 4,430 votes in total.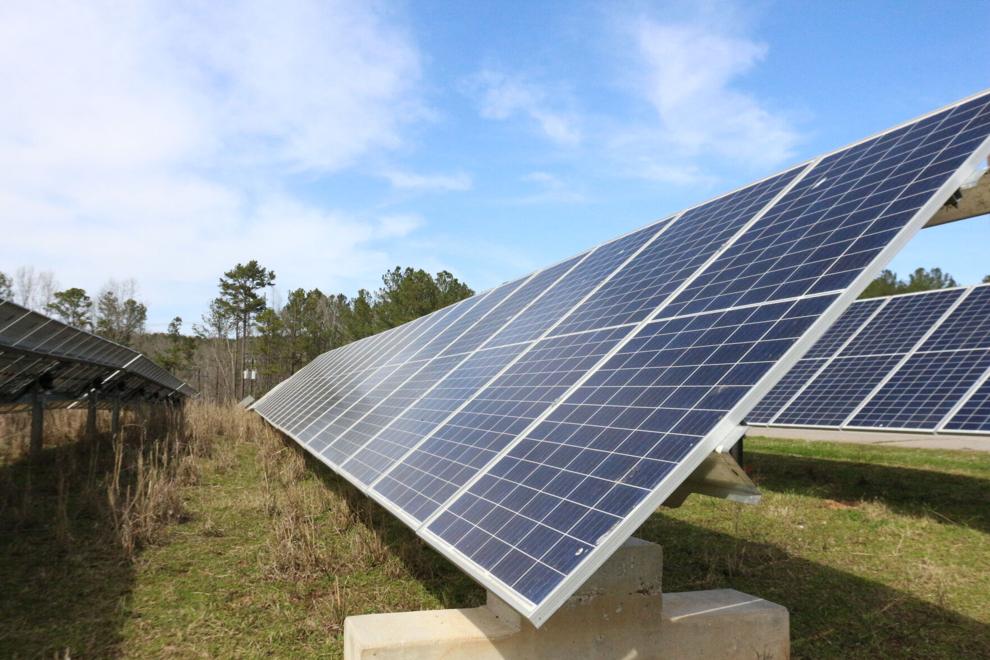 Its latest matchup against a Kentucky water tower in the elite eight was the tightest — Cedar Creek won by a four-vote margin Monday afternoon. Laurie Loftin, ACC's water conservation coordinator didn't fully understand the Florence tower's appeal.
"The water tower just stands there," she wrote in a March 18 promotional release. "The essential [water reclamation facility] can topple the tower with community support."
Welcome to the world of competitive waterworks. There's no love lost in the industry when bragging rights are on the line. Yet to Loftin and other ACC employees, it's a light-hearted method to engage the community and advertise Cedar Creek, one of three water reclamation facilities in the county. While they fly under the radar, the facilities play an important environmental role cleaning sewer water so it can be safely returned to local waterways.
'Wonders of Athens'
Loftin orchestrated Cedar Creek's nomination and vote canvassing, and she's out to win.
She said her office has been abuzz for days making phone calls and posting on social media to get out the vote. Even her University of Georgia student interns made appeals to their classmates, Loftin said.
"This is the only bracket that matters," Loftin said. "I don't even know what you're talking about. Basketball bracket? What are you talking about?"
Loftin is keen on Cedar Creek. She doesn't hesitate to speak fondly of the facility, which "reclaims" the water flushed from East Athens homes and handles septic waste from five Northeast Georgia counties.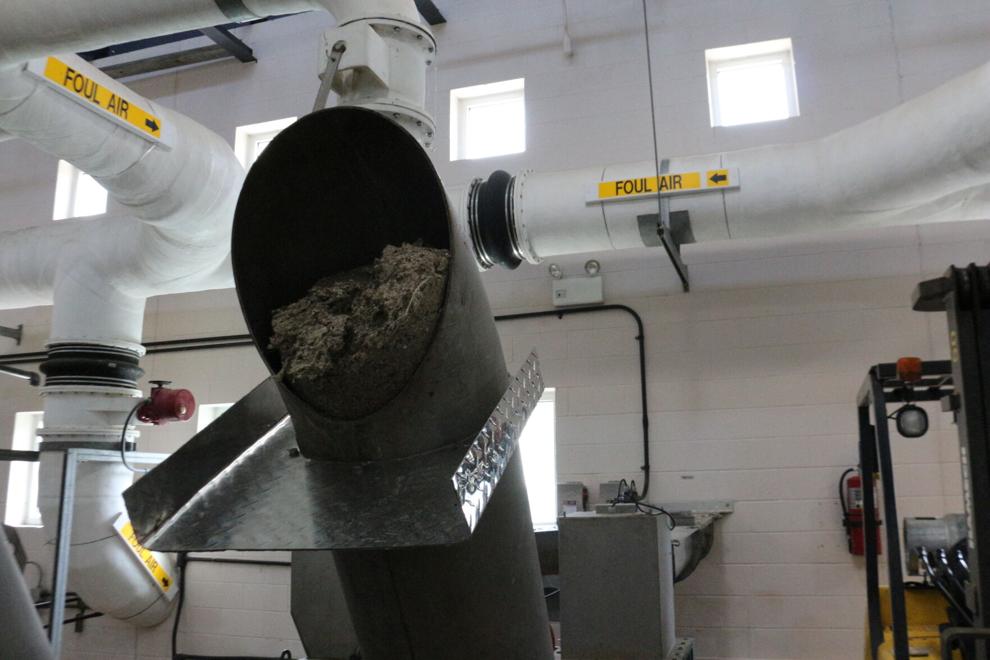 Operational since 2011, the Cedar Creek facility sits on 500 acres of land, Loftin said. It's a sprawling outdoor area featuring multiple cleansing tubs, a UV-powered disinfection area and a field of solar panels that offset energy costs.
"I think of our water reclamation facilities and drinking water [facility] as the wonders of Athens," Loftin said. "We can receive up to four million gallons of [sewer] water a day … and what remains is clean water that we put back."
Supervising sludge
Ethan Lapaquette is an operator at Cedar Creek. A UGA graduate and part-time student at Athens Technical College, he enjoys the ability to work outside in the newest of ACC's water reclamation facilities. In comparison to jobs at Georgia Theatre and downtown bars, he said it's a breath of fresh air — except when the septic trucks unload.
When he described the reclamation process, phrases like "lacy foam matrix," "return activated sludge" and "mixed liquor" popped up often. It sounds like an intricate process, but it's not to him.
"It's crazy simple," Lapaquette said.
Each of those phrases refer to the mixture of water and "bugs," the term used by operators for the microorganisms central to cleaning sewer water. Lapaquette said microscopic organisms — ciliates, rotifers, bacteria and others — like to feed on the waste.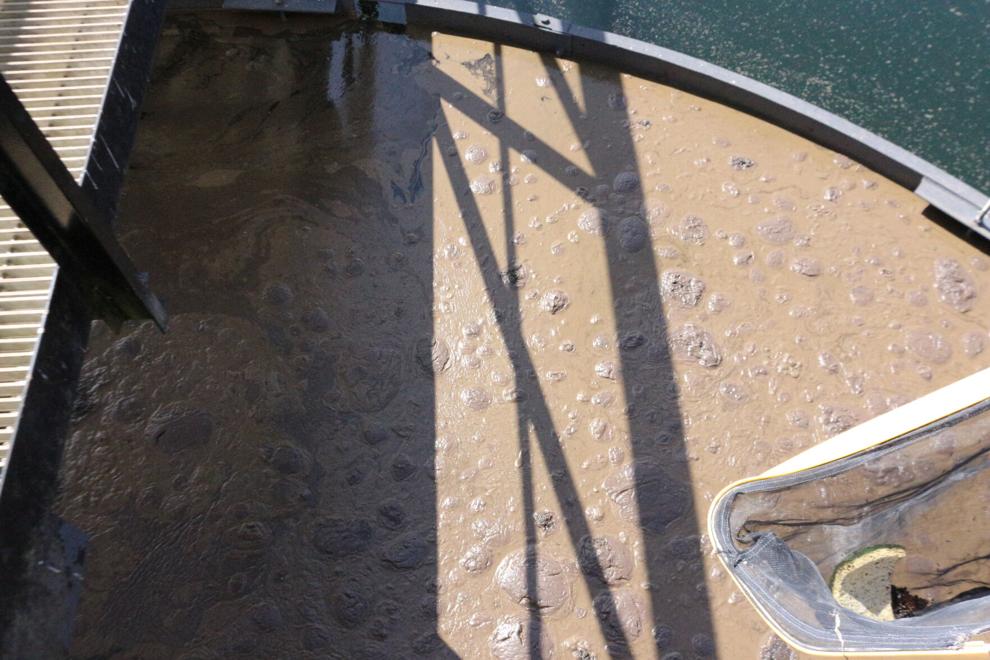 They turn the water a brownish color and tend to clump together into what look like mudpies when they've been active long enough. By adding and removing oxygen from the water in giant, open-air vats, the operators stimulate the tiny waste-eaters to start cleaning. Then they filter them out.
After removing 99% of all the microorganisms, which Lapaquette said he and his colleagues reuse for around 12 days, a UV-light bath sterilizes any remaining critters before exporting the water.
"We are thoroughly convinced that the water … leaving their facilities everyday is actually cleaner than the river water that is flowing by," said Scott Jones, ACC's water reclamation superintendent.
From sewer to spotlight
A UGA graduate, Jones has worked in Athens water reclamation facilities for over a decade and noted what he sees as a double benefit to their service. The facilities both protect local rivers and streams from harmful waste and protect municipalities downstream from receiving tainted water for bathing and drinking.
With his passing familiarity with "Parks and Recreation," Jones wasn't central to Cedar Creek's push for Knope Award votes on social media.
Still, he welcomes the attention. Tours and field trips to water reclamation facilities went away during the pandemic, and few people know about them, he said, which is part and parcel of the sewer water game.
"It gives us an opportunity to say, 'Hey, we're still here," Jones said. "But you don't hear of us very often, and you don't hear of any bad things. And we like it that way."
Cedar Creek's final four matchup is against Lake Lenexa and Black Hoof Park in Lenexa, Kansas. It sounds more glamorous than a water reclamation facility, but Loftin has some confidence following Cedar Creek's victory over a Virginia aquarium that wooed voters with otters, Loftin said. Plus, she has furry vote-grabbers of her own.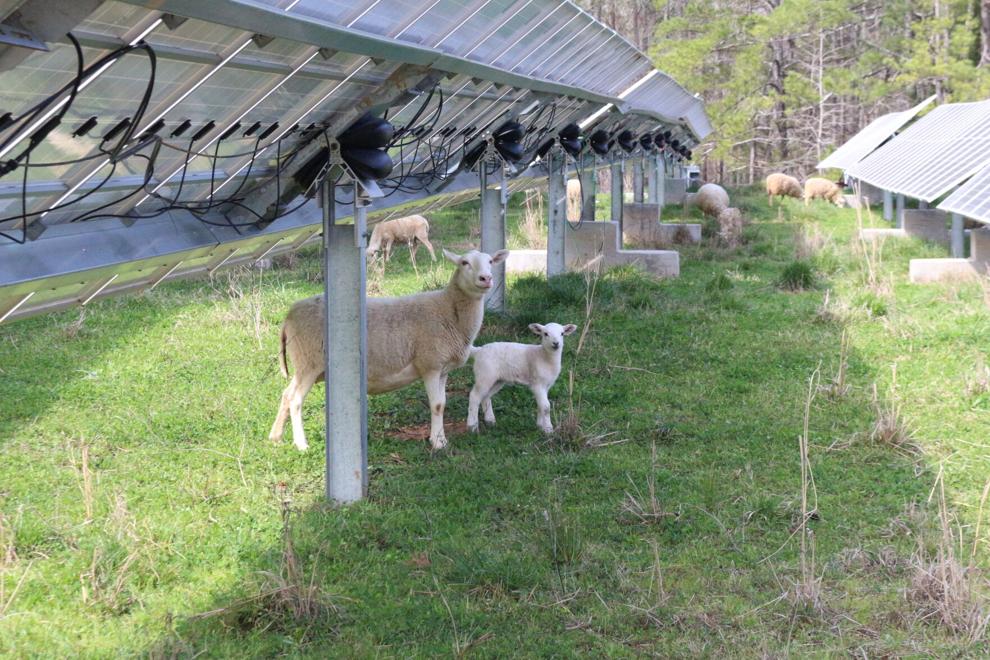 Sheep contracted from City Sheep and Goats, which offers a green alternative to removing English ivy and kudzu, graze on the clover around Cedar Creek's solar panel field. Loftin said it might be the edge Cedar Creek needs to get to the championship.
"It's a 'Parks and Recreation' theme … and we want to have a Li'l Sheep-astian day," Loftin said, referring to the pony "Li'l Sebastian" from the TV show.
With a lamb among the City Sheep and Goats flock at Cedar Creek, Loflin's Li'l Sheep-astian idea may come together before final four voting closes on March 29.